Responsible cleaning solutions that really work.
We Clean Everything from Top to Bottom (And Everything In Between)
It all started 30 years ago with our first product, BioWash Pro BioWash which was developed specifically to be an environmentally friendly cleaning agent that removed heavy oil from our oceans. Because BioWash Pro BioWash had the tremendous ability to encapsulate and disperse oil without using hazardous chemicals, our formula became the only choice for sea water cleanups involving heavy oil and grease.
After discovering the many uses of our product we decided to reformulate BioWash Pro BioWash, making it greener for both general use and the pressure wash industry, the demand has been great. Today our specially formulated solutions are used to clean roofs, power wash buildings and driveways, clean windows and much, much more! Our products are the only premier pressure washing solution that works responsibly, effectively and economically.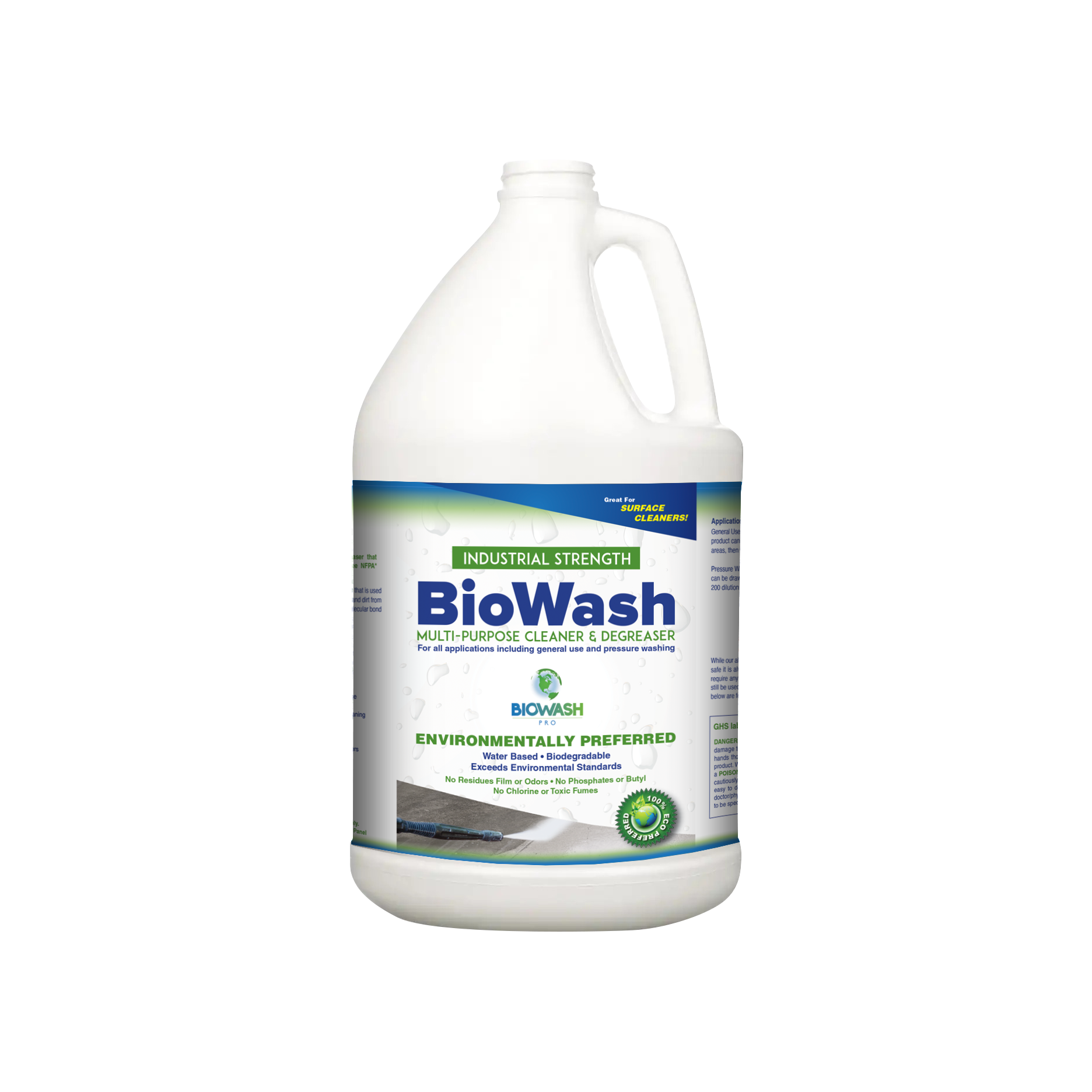 MULTI-PURPOSE
CLEANER & DEGREASER
For all applications including general
use and pressure washing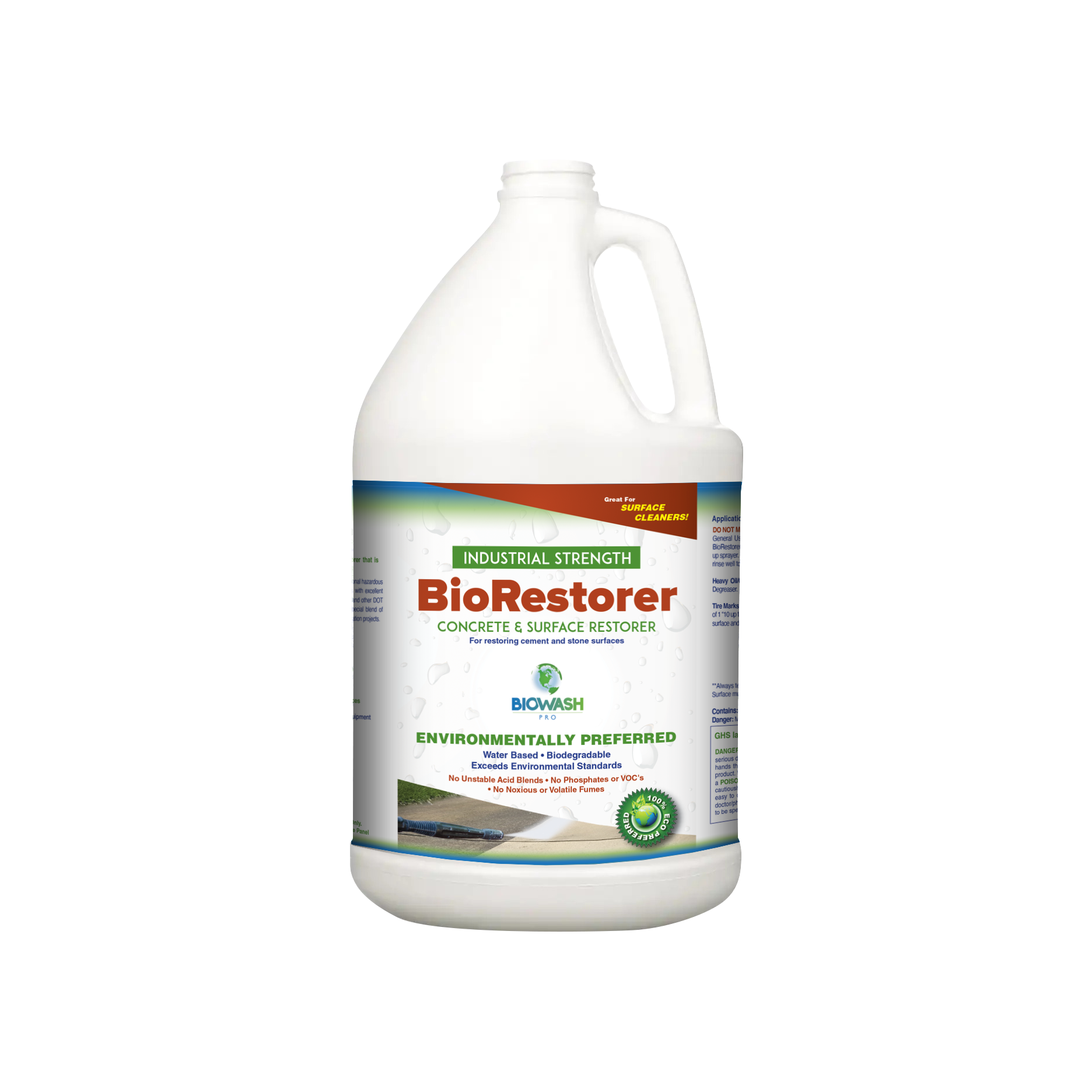 CONCRETE & SURFACE
RESTORER
For all applications including general
use and pressure washing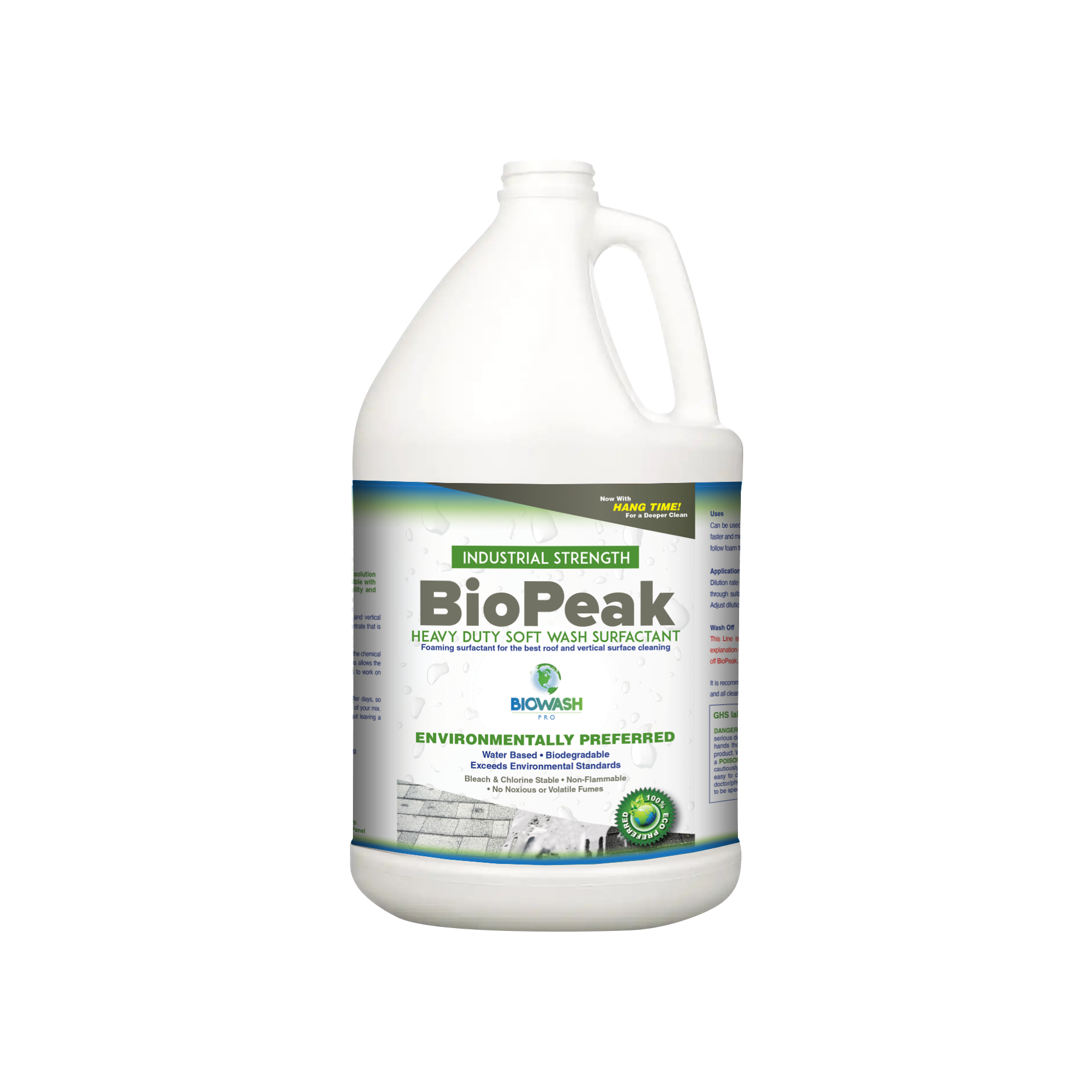 HEAVY DUTY
SOFT WASH SURFACTANT
Allows dwell time for cleaning
roofs and vertical surfaces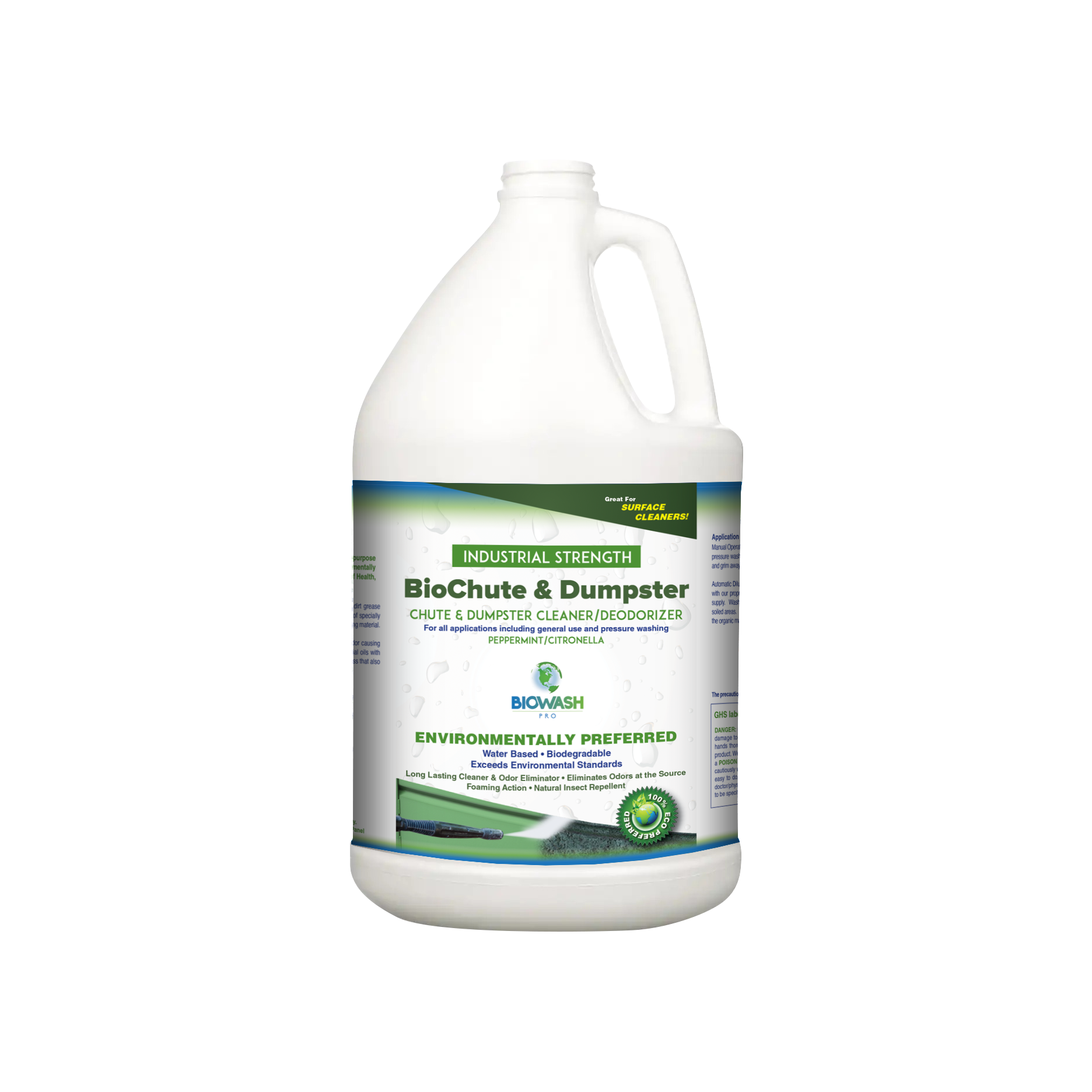 CHUTE & DUMPSTER
CLEANER/DEODERIZER
For all applications including general
use and pressure washing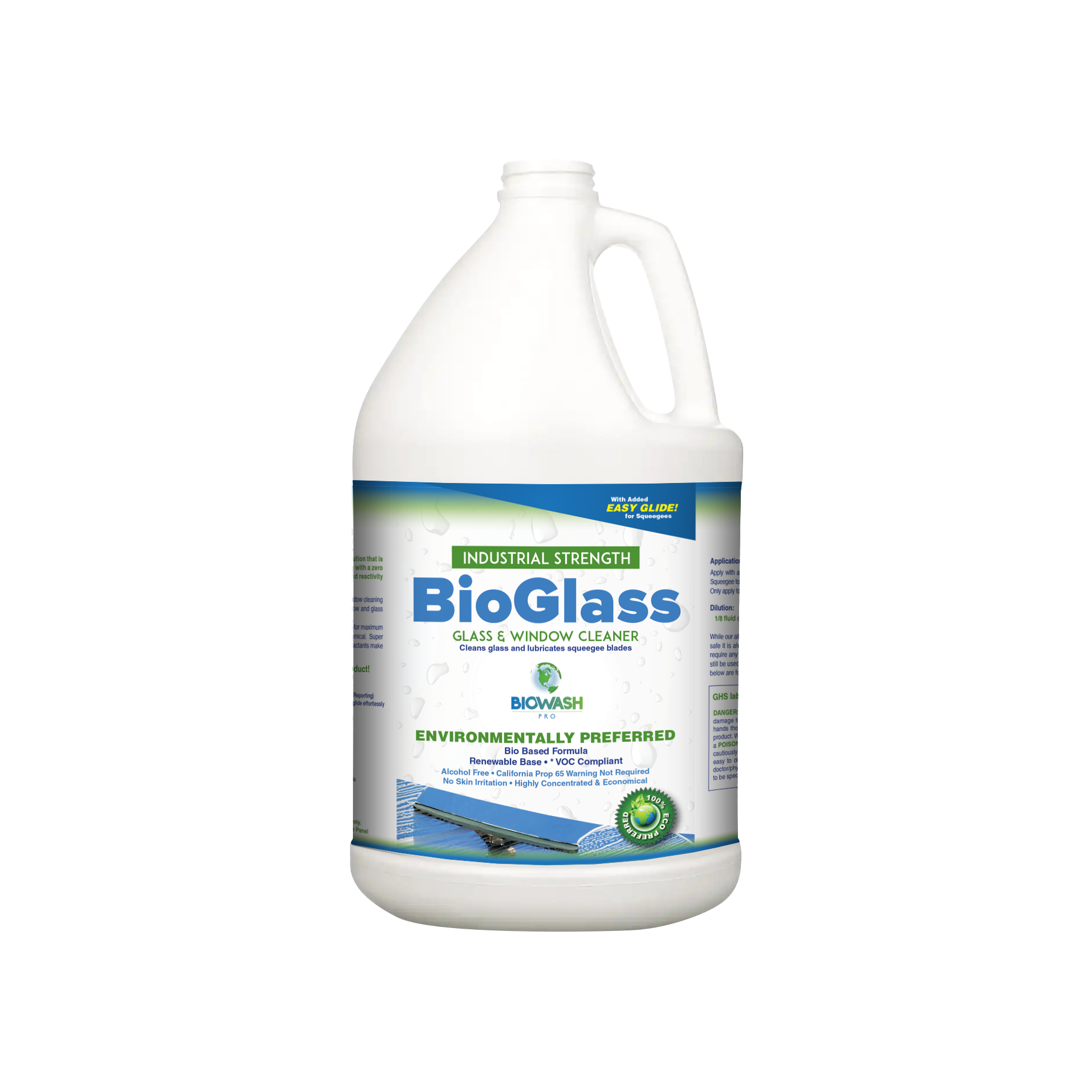 For all applications including general
use and pressure washing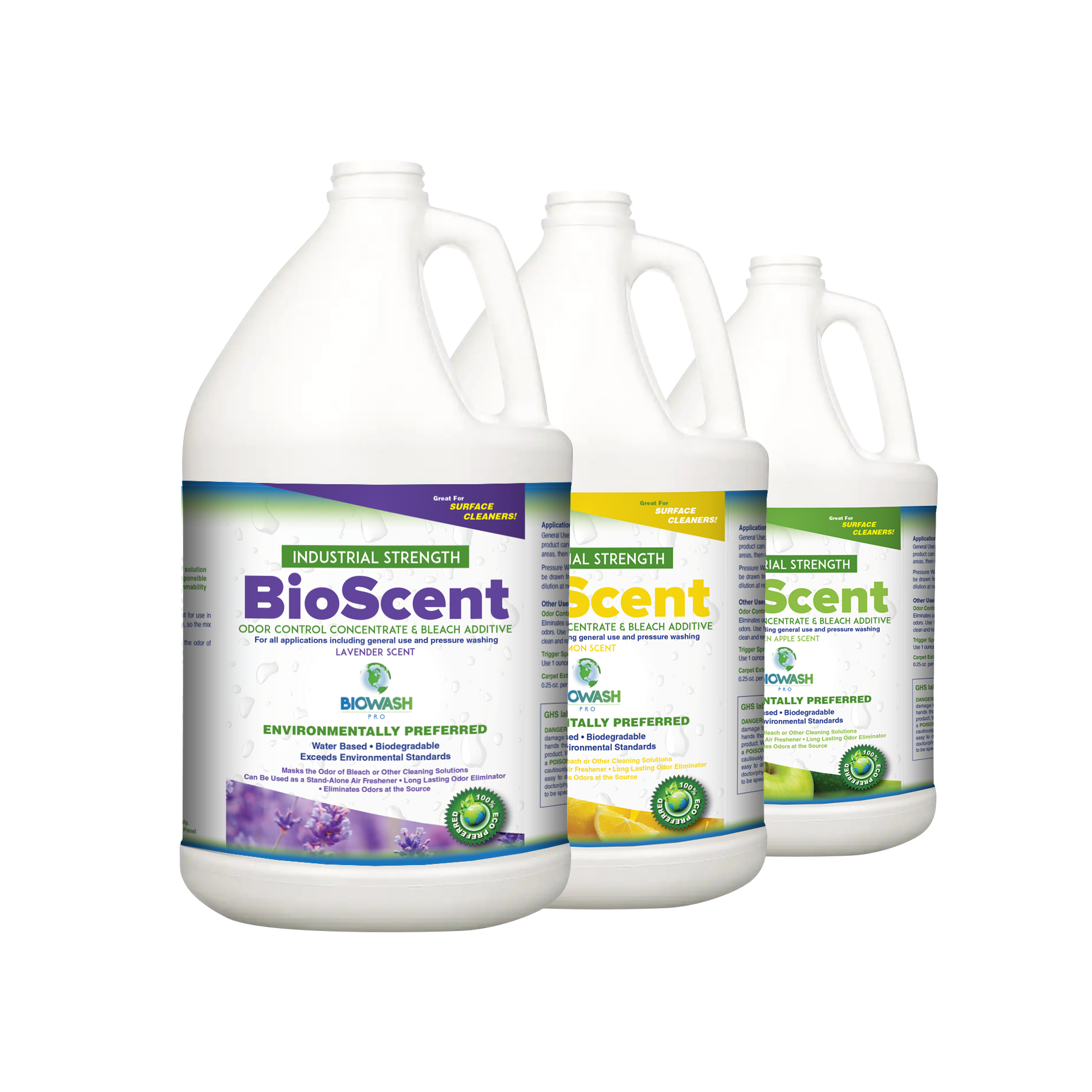 ODOR CONTROL CONCENTRATE
& BLEACH ADDITIVE
For all applications including general
use and pressure washing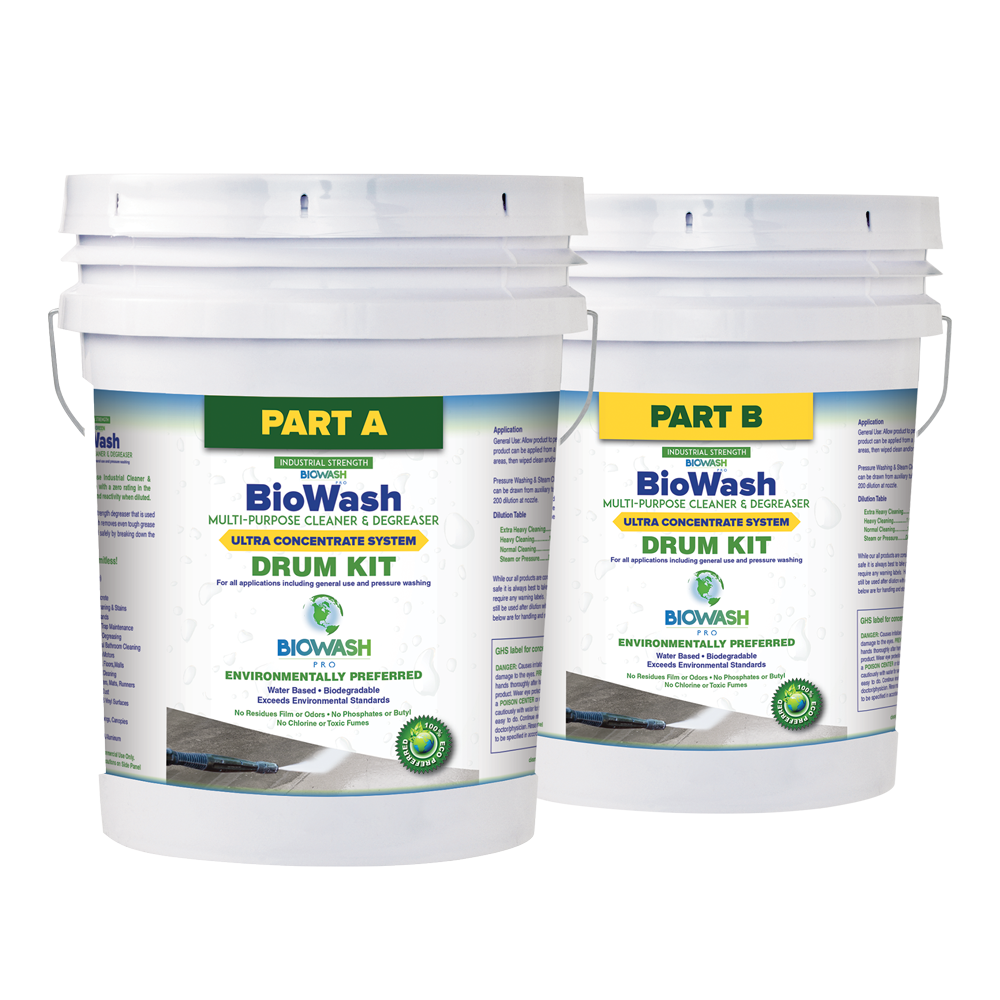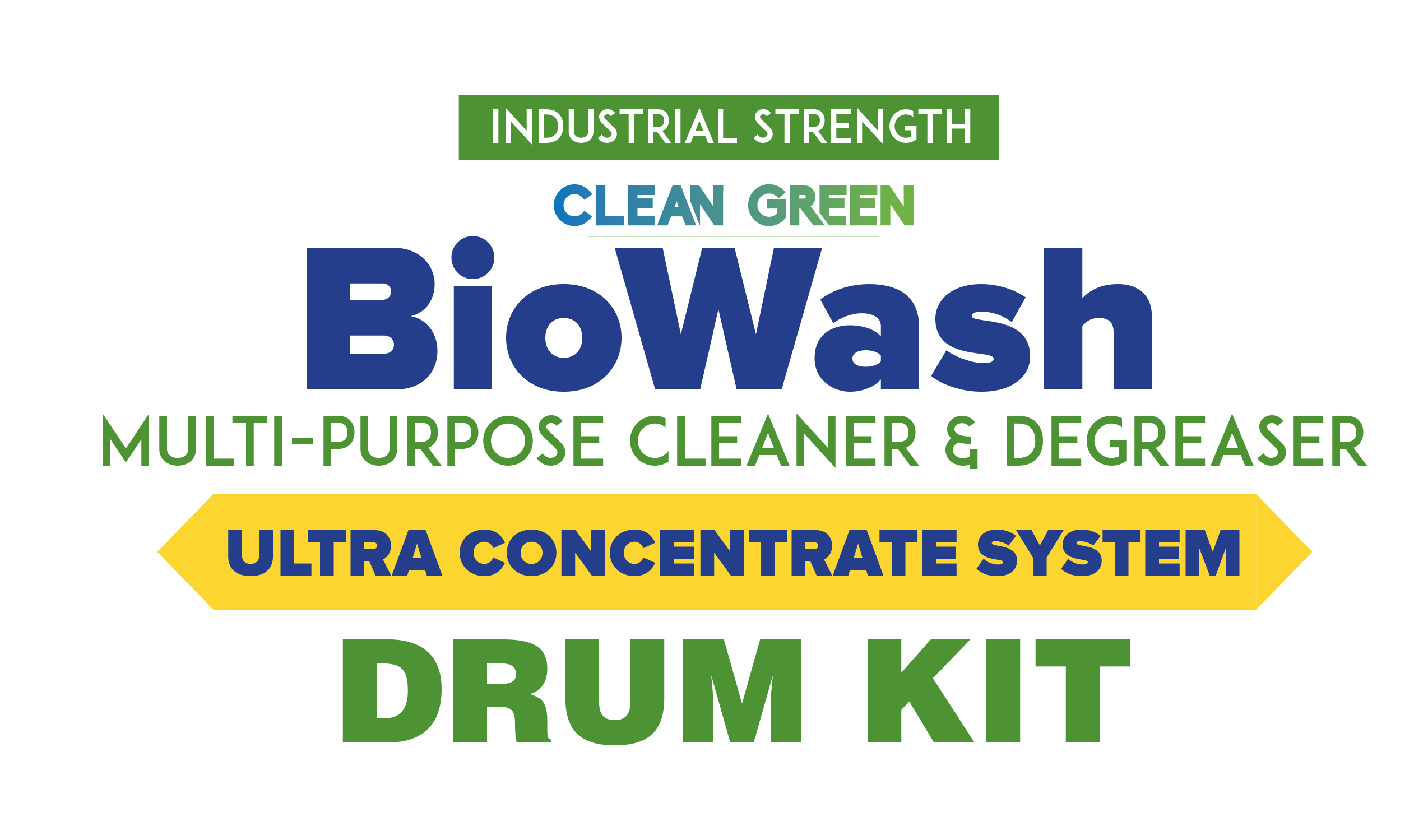 MULTI-PURPOSE
CLEANER & DEGREASER
For all applications including general
use and pressure washing